Last June 30, I redeemed my free Krispy Kreme Chocolate Glaze Chocolate Donut.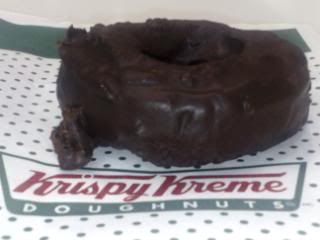 It's bigger in size than say the size of Mister Donut's Donut. It's also double the chocolate.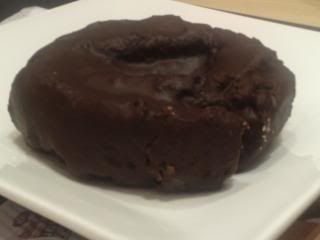 The first time I ate it, the chocolate glaze has frosted that it crackled on my every bite like a chocolate bar. While the chocolate cake underneath was dense, moist and soft.
I wasn't able to finish the donut since I still have Xu Liu Xian's fruits with ice cream to finish, that I brought home the rest.
The next morning, the glaze now look like a glaze that I licked it first and was overwhelmed by its sweetness. I came to a conclusion that when you eat it (the glaze) alone, it's sugar overload, but when eaten as a whole, it's good and not overly sweet.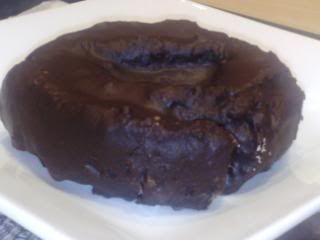 Happy Eating!