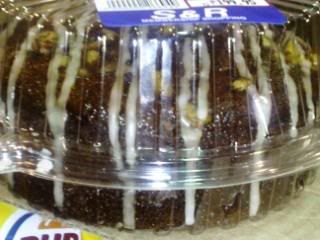 Carrot cake with walnuts drizzled with sugar glaze.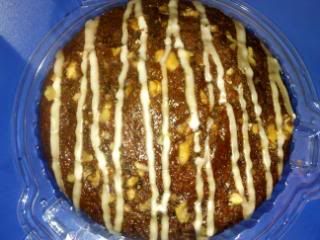 It smelled strongly of maple syrup.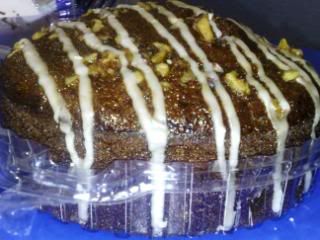 It was as dense as a fruit cake, not too sweet but gets boring with every bite. It needs something to add some life to it, like vanilla ice cream or cream cheese icing.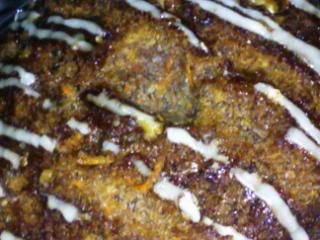 Happy Eating!