Layers of chocolate sponge cake, milk, dark and white chocolate mousses topped with chocolate ganache and white chocolate ornaments.
The taste of the mousses was overpowered by the thick and rich chocolate ganache.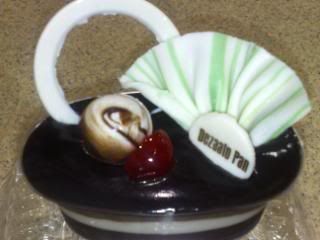 At first, all I can taste was sweet, sweet and more sweet, but later on it kinda died down and I was able to appreciate the mousse. Though not as good as their Choco Banana Cake but still okay.
Happy Eating!