I maybe a late bloomer in the koreanovela scene. It was only this month that the koreanovela craze has caught on me.
After watching the Lovers (my fave), Save The Last Dance (another fave), Spring Waltz (love the theme song), BOF and Only You, I was craving for a Korean meal. Good thing though that my entire family was attuned in my craving.
There were no Korean resto in the mall aside from
Kaya
, so that's where we ate.
The
Dolsot Bibimbap P205
, is a dish with rice topped with assorted vegetables and egg in a hot stone bowl.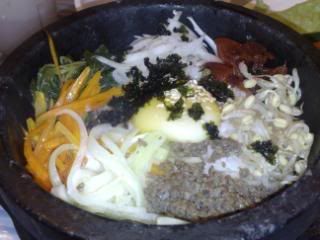 A complete meal for some but not for me. I am more a meat person that I wanted more meat than rice. It did taste of california maki though, weird but delicious, especially the burnt part at the bottom.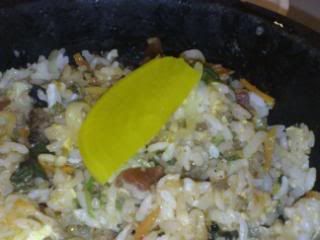 The
Kalbi Gui P175
, are marinated short ribs. (sorry, no photos)
They were cooked just right, sweet and tender.
Jajang Myun P180
, are noodles with stir-fried bean paste.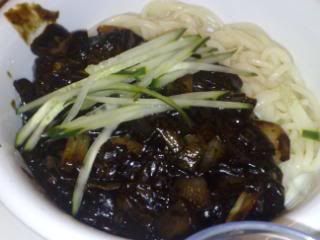 This was loved by all. Although there were more toppings than noodles, the left-over toppings can be paired with the bibimbap.
The
Talangkanin Meal or Aligue Bibimbap P220
(from the abs-cbn series Only You), has talangka, kanin, shrimps, carrots and mushroom.
It may looked smaller in serving than the Dolsot Bibimbap but a little goes a long way in this case.
This can fill you up easily, even my sister who eats a minimum of 2 cups of rice per meal has left-overs. Maybe it's the talangka that satiates.
The
Lychee Shake P65
, was very refreshing and sweetened just right. It was my first time to order this shake but I finished it up to the last drop.
The
Japchae
has cellophane noodles, assorted veggies and beef in sesame oil.
This was just okay for me.
By the way, if you ask they'll serve you a free soup, like this.
Just a clear soup but tasty nonetheless.
Happy Eating!

KAYA RESTAURANT
Robinsons Place Ermita