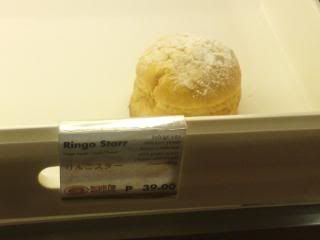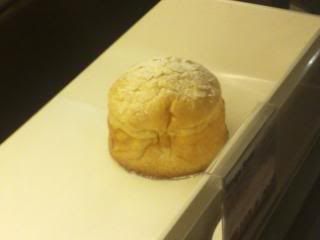 Sweet bread with green apple chunks and cream cheese filling, with the buttery-golden top decorated with almond slivers and dusted with powdered sugar.
It smelled of apple and sugar or like an apple pie. Soft, sweet brioche-type bread with the filling tasting of green apple and bananas. It also has mashed and not only chunks of green apple in the filling.
The filling looked and tasted more like a custard or a pie filling than something with cream cheese in it. Also, the filling might be enough for others, but not for me. Since oftentimes I ate it alone, all by itself.
Happy Eating!