I read about it in a blog and immediately texted the owner for my orders.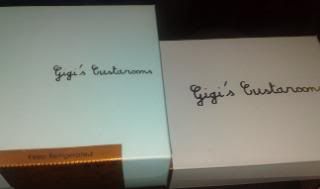 I ordered the
Box of 12 Assorted Custaroons (half original and half cheese) for P300 and Box of 36 of their Cocoa Poppers for P220
.
Custaroon, as its name connotes, is made of half custard and half macaroon.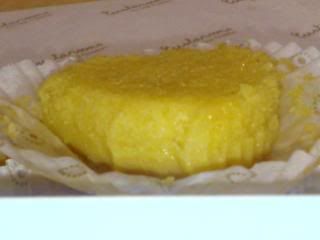 The original custaroon was creamy and sweet like a leche flan with a crunchy, chewy and sweet crust. While the cheese custaroon was not as creamy, soft and sweet but still as delicious. It was tart and just an itty-bitty salty (in a good way).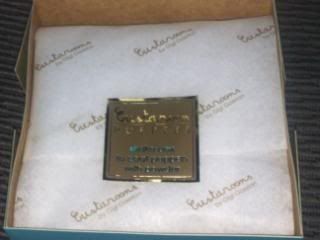 The Cocoa Poppers are bite-size custaroons rolled in bittersweet cocoa.
It has that same taste and texture just bite-size and with a bittersweet kick from the cocoa.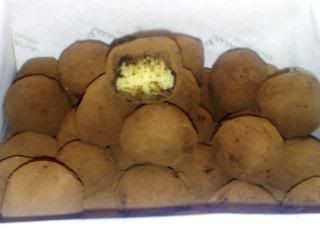 I loved and enjoyed all my purchases from Gigi's. I even texted her (the owner) praises for such unique and delicious products.
I hope that they'll be available for shipping or delivery soon, because their location was way, way out of my way. But, you know me, I won't let anything get in the way of my favorite food.
Happy Eating!GIGI'S CUSTAROONS
0 9 1 7 . 8 2 8 . 2 9 2 9
pick-up points: temple drive - greenmeadows, eastwood area, tomas arguelles st. - sta. mesa
***stays good in an air-tight container in the chiller for up to 3 weeks.
****best eaten a few minutes out of the chiller