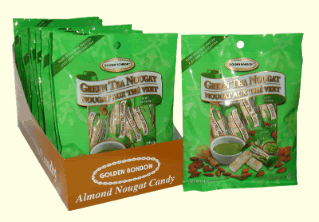 Green tea nougat made of real matcha with almonds.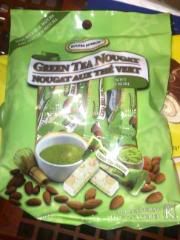 I was expecting something hard and sticky-chewy nougat but it was like marshmallow in softness. It also smelled of maple syrup with a slight hint of that Starbucks Green Tea Frap taste. Don't get yourself too excited though, 'coz it's just a hint.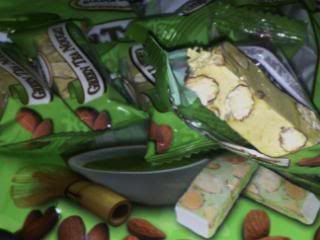 Would I buy this again? Nope, once is more than enough.

Happy Eating!
S&R
Baclaran-Aseana