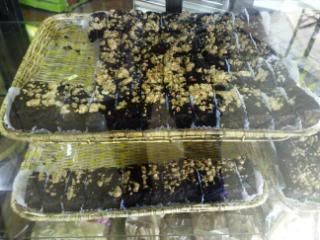 CHOCOLATE CRUMBLE
Moist chocolate cake on a pie crust bottom topped with baked crumbles (made with condensed milk according to a staff).
At first I thought that it was their version of a brownie but were later told that it's
Chocolate Crumble
.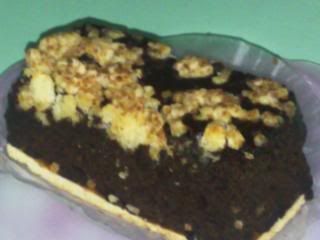 Even if the chocolate cake was moist, the pie crust soft and firm, the crumbles sweet and overall it was good. I'm still not a fan. I hope for the cake to not only be moist but also fudgy. Maybe then I'll change my mind.
STRAWBERRY CRUMBLE
Strawberry cake with strawberry preserves on a pie crust bottom topped with baked crumbles.
I like it more than their chocolate version.
The strawberries taste were light and refreshing. The crumble has just the right level of sweetness that I can eat a couple of this in one sitting without feeling full or heavy.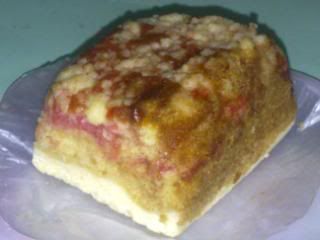 It was like a trifle and a cheesecake. Similar in taste and texture to Banapple's White Chocolate Truffle Cheesecake. The cake was creamy even without using cream cheese.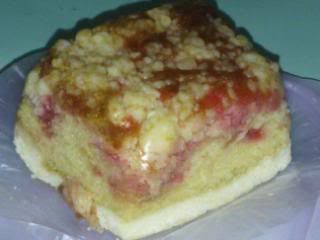 Another favorite to be added to the growing list of favorites from Tinapayan.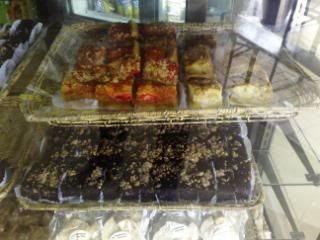 Happy Eating!