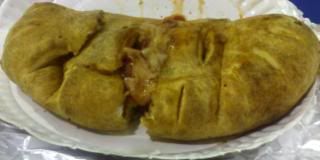 A calzone is an Italian dish which originates from Naples.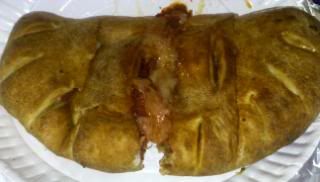 A calzone is like a stuffed pizza or turnover, made with an outer crust of pizza dough and an inner filling that typically includes an assortment of cheeses, meats, and vegetables. In S&R's case, it's filled with pepperoni and mozzarella cheese.
The crust was soft and chewy and the filling slightly salty. When cut in the middle, the mozzarella cheese literally gush from the inside. It was cheese overload.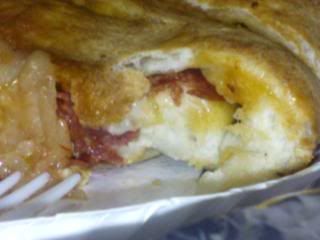 Happy Eating!