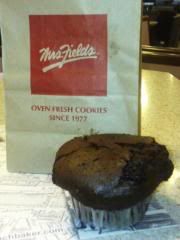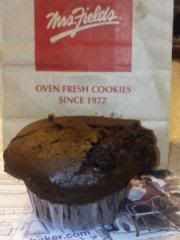 Chocolate muffin with chocolate chips at P65 a piece.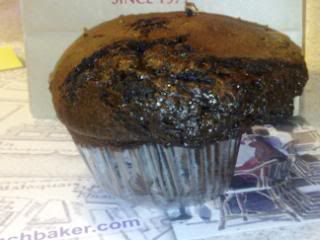 It's different from S&R's muffin in a way that it resembled more a brownie than a chocolate cake (S&R's like a chocolate cake in texture and taste).
Their muffin was in between a brownie and a cookie. Some areas were like a fudgy brownie and other were like a crumbly cookie. But what stands out was the taste of the chocolate, consistent in almost all of their products, slightly dark and not too sweet.
Happy Eating!