Unlimited buffet ( with hot pot and ice cream) + 6 hours use of dry and steam sauna, hot and cold jacuzzi (pool size) and shower rooms + full body massage (swedish or shiatsu) for only P680.00
We came in around 8PM of Friday and went out at 2AM the next day.
As soon as you enter and pay for the services, you will be given locker key bracelet that should be worn at all times. You will then surrender your shoes and be given slippers to wear.
You'll deposit your things at your own locker, then be given 2 towels and a robe and shorts set.
What happens next will be up to you. Whether you'll wash up first then eat or the other way around.
They have 2 areas for dining, the air-conditioned one with cushiony and comfy seats and the outside patio with wooden tables and bench.
We were able to sample their 2 buffets, their dinner and late night buffet, consisting of more than 13 types of dishes like, 2 kinds of pancit, sweet and sour tofu, porkchop, fried chicken, lumpia, potato salad, lechon kawali, breaded fish fillet and tofu in oyster sauce, chopsuey, soup, rice, salads, bottomless drinks (with choice of iced tea or juice), ice cream (choices of mango, chocolate or ube). You can also partake of their hotpot with assorted vegetables and balls (squid, chicken and one we don't know).
Buffet is from 11AM to 2AM, while the hotpot is available all throughout the operation.
Since we haven't had dinner yet, that's the first thing we did. Then we rest for a while, went for a jacuzzi and sauna after, had a massage, then ate again, did some chit-chatting, had hot pot as a late night snack and finished it all with dessert of unlimited ice cream. Whew!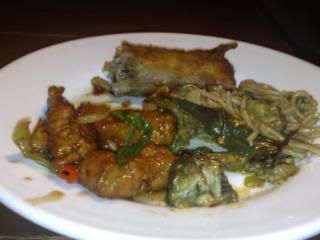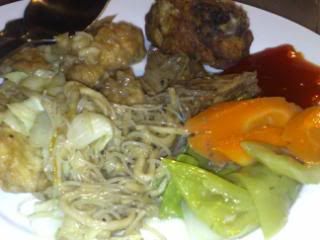 What we liked at the buffet were both pancit (enough toppings, right level of saltiness and oiliness) and the sweet and sour tofu.
The broth of the hot pot though not as tasty as Thousand Cranes' was still okay. One of the balls too were tastier than the other. I just don't know what of the 3 balls.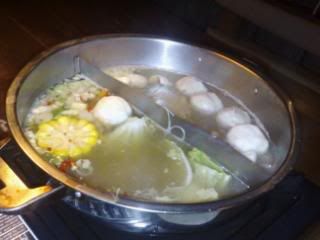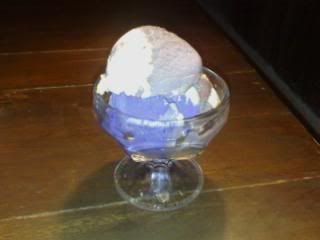 With regards to cleanliness. Since we came on a weekend, there were lots of people that it'll be hard for the place to be sparkly-clean or spotless, nevertheless it was still clean.
We were able to fill our tummy to our hearts content, relax and soothe our tired muscles and also catch up with friends. All for P680 and 6 hours. What more can you ask for?
Happy Eating!
WENSHA SPA
Stall Nos 5-13 Boom na Boom Grounds
CCP Complex, Roxas Blvd., Pasay City
*** a friend who tried their quezon city branch was very disappointed with the long wait (hours for the massage) and the unkempt areas (too dirty shower and locker rooms)